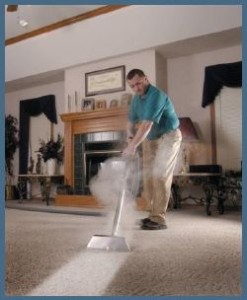 Q: What method of Cleaning do you use?
A: The method we use for cleaning is hot water extraction, commonly referred to as steam cleaning. This method removes the toughest, deepest dirt safely and gently. Heated water is injected deep within the carpet fibers. Then, a powerful suction extracts deep-down dirt, allergens and up to 95% of the moisture. Most importantly, this is the cleaning method most recommended by carpet manufacturers.
Q: Do you use Truck Mounted units?
A: Yes. Truck Mounted units heat water to a temperature that will break down soil. Just as important, Truck Mounted units also provide powerful suction so your carpets are left with only dampness.
Q: What is the typical drying time?
A: Typically 4 to 6 hours to be on the safe side, but many times the carpet will be dry before that timeframe. Drying times can vary depending on many conditions. The key to getting dampness out of your carpet is airflow and de-humidification. We recommend that you do the following two things to enhance your drying time:
1.Set your room temperature to 72 degrees on your HVAC unit. The goal is to have the compressor running to provide good dry air to optimize drying time.
2. Turn all ceiling fans on high speed.
Q: Can I walk on the Carpet after you clean it?
A: Yes. Our powerful, truck-mounted vacuum system extracts most of the moisture from your carpet, but it may still be damp to the touch. It's okay to walk on it—just not in your street shoes. And be sure to leave the protective pads in place until the carpet and furniture are completely dry to avoid any possible transfer of color. Remember, be careful not to slip when leaving damp, carpeted areas onto hard surfaces.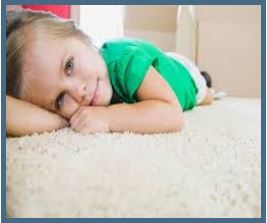 Q: Should I move my furniture or will you?
A: We want to be great cleaners rather than great movers. If you choose a package that includes Furniture moving, we are happy to move most items except electronics, pianos or aquariums. However, typically this is unneces-sary since there has been no foot traffic under the furniture. The best way to prepare is to remove small items such as waste baskets, floor lamps, clothes hampers and such by placing them on larger items such as beds or sofas. This will clear a path for us to clean all the areas you would like us to.
Q: What should I do to prepare for your arrival?
A: – A light vacuuming in the areas is recommended
– Remove any breakables, decorations, frames from end/coffee tables and night stands.
– Remove any breakables, decorations or other small items from any piece of furniture which you wish or expect to be moved.
– Remove any small pieces of furniture that are delicate, antique or of particularly high value. – For large heavy pieces that fall into this category, please advise us that these pieces are delicate/antique etc. Especially if they have loose legs or attachments.
– Remove any remaining clutter that will slow the process of getting the cleaning you desire.
– Bookcases, china cabinets and entertainment centers will only be moved if completely empty.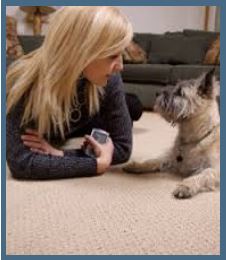 Q: Do you guarantee removal of all spots or stains in the carpet?
A: We cannot guarantee that we will remove all spots or stains. There are sub-stances that can permanently discolor the carpet fibers. The age of the carpet and the type of carpet fibers also plays a factor in this. We will try to determine if this is the case prior to cleaning but we are not always able to determine this before trying to remove the spots.
Q: Will there be any soapy residue left in the carpet?
A: No. Prestige Carpet & Floor Care thoroughly rinses the carpet so that no residue is left in your carpet. This is why your carpet has such a fresh scent after we are done! All of the dirt and soil, along with our cleaning emulsifiers have been completely rinsed out of your carpet.
Q: Will carpet cleaning get rid of fleas in my carpet?
A: We cannot guarantee that the cleaning will get rid of all the fleas. We usually recommend that the customer kill the adult fleas first by whichever method they prefer, this is something that a profes-sional exterminator might be able to help with. Please keep in mind that the carpet is not the only place fleas will lay eggs, you might consider having your upholstery treated and cleaned as well as any area rugs or pet beds.
Q: How long does it take to clean a home up to 2,000 sq. feet?
A: Depending on the soil level of the carpet, approximately two hours.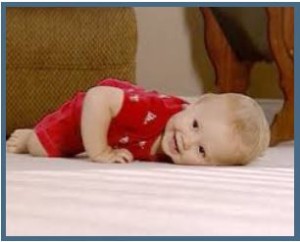 Q: Does Prestige Carpet Cleaning have hidden charges?
A: No! We pride ourselves on being upfront with our customers on our prices and our service. The price we quote you is what you will pay. Prestige does have two items that are offered as extra services and thus considered extra charges if a customer is interested:
Q: What steps do you take to protect my home when cleaning with equipment and hoses?
A: We use furniture blocks and corner guards to protect your home and furnishings while cleaning.
Q: I have heard that having your carpets steam cleaned will leave your carpet filled with mold and mildew. Is this true?
A: No! In fact, 95% of all carpet manufacturers require that you get your carpet Steam Cleaned once a year in order to keep the warranty on the carpet. The rumor about mold and mildew was created by companies that use the bonnet cleaning method (dry cleaning) as a means of convincing home-owners to change their method of carpet cleaning. With that said, a carpet cleaning in which the car-pet is left sopping wet is NOT a good cleaning either. Prestige only uses Truck Mounted units with powerful suction, and more importantly we understand the difference between a good and bad cleaning.
Q: I am moving out… do I need to keep my electricity on?
A: Yes. There are two very important reasons to have the electricity on while we are cleaning and for a short time after we leave. First, we will need to inspect your carpet closely before we start clean-ing. We don't want to miss any areas that need special attention due to poor lighting. Secondly, airflow is the key to a good carpet cleaning. Leaving your HVAC system on and your ceiling fans running will insure your carpets dry quickly and thoroughly.
Q: How do you Guarantee Customer Satisfaction?
A: We are happy to work with you to correct any situation that may arise. In some cases this can mean spot cleaning specific areas of concern or even completely re-cleaning the area in question. In the end, we're not satisfied until you are.