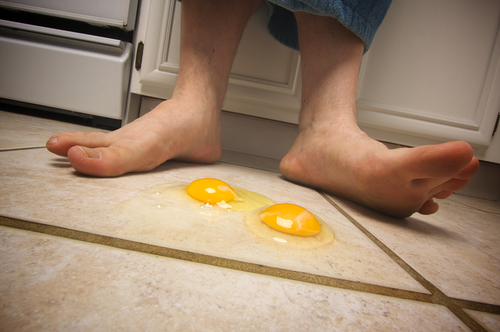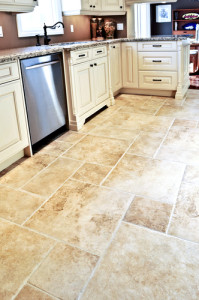 Nothing shows off a room more than beautifully maintained tile or stonework. But keeping that flooring looking nice takes a lot of hard work. Who has the time to get down on your knees every week? Our cleaning process flushes out more dirt than a mop and bucket ever could. Our technology allows us to clean your Tile and Grout using highly pressurized hot water with complete control and removal for the most thorough cleaning ever seen! After the cleaning process, we can also apply a professional application of an impregnating sealer that will leave your floors so much easier to clean. Do your Tile showers have the dark mineral deposits on them? No matter how hard you scrub, they still don't budge. Well, guess what? We can even remove the toughest mineral deposits that have accumulated in your bathrooms. See what a dramatic difference our cleaning system can make on any and all of the Tile in your home.
Give us a call and we will be happy to clean a small area so you can see the incredible results you can get when we blast away years of food, grease, soil and chemical build up.
Did You Know!
Vinegar and ammonia can damage most sealers.
Many floor cleaning products leave a residue that can attract soil.
Most contractors do not seal the surfaces they install because they don't have time to come back once the grout has set.