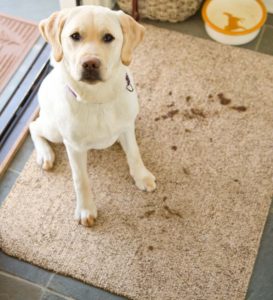 With all the rain we have been having, I am sure you have had your share of Mud being tracked into your home. The problem is even worse if you have children or pets. Pets need to go outside, yet it can be difficult to completely towel dry them every time they come back into the house. Children often forget to take their shoes off or to clean them properly. The result is the same: muddy prints on the carpets.
How to Get Mud Out of Carpets?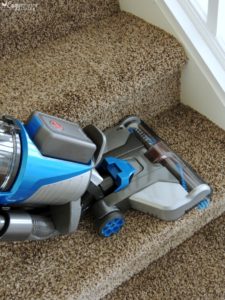 1. The first step is to let the mud dry. This might seem counter intuitive, but the mud will be much easier to remove dry and you want to avoid rubbing the mud deeper into your carpets fibers. If the mud is VERY wet, you can blot gently with a towel to prevent the moisture from soaking unto the carpet pad. No rubbing! It is much better to simply allow the mud to dry.
2. Now that the mud is dry, slowly vacuum the affected areas to remove the dirt. Vacuuming slowly will remove more dirt then making quick passes. Vacuum for two or three times longer then you normally would. Make at least 16 passes over the muddy area, being sure to vacuum in all directions. The more vacuuming the better.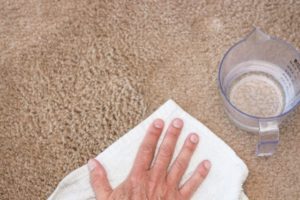 3. After you have removed as much dirt as possible with the vacuum, it is time to move on to cleaning. What should you use? WATER! Simply heat up some water in the microwave and douse the areas. Why Water?? See why Here.
4. Use a folded up towel to blot the water out of the carpet. You can stand on it to increase absorption. A white cloth will allow you to see the stain lifting.
5. Continue the process of water and blotting, switching out the towel as necessary until the stain is gone.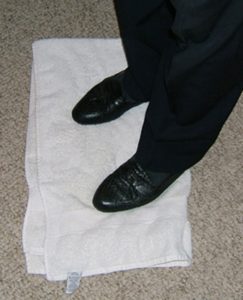 6. Gently blot with a clean cloth or paper towels to dry the area.
7. If the carpet still has mud stains, consider getting the carpet professionally cleaned. Prestige has powerful vacuums that can often remove stains that are impossible to get out with home spot removal treatments.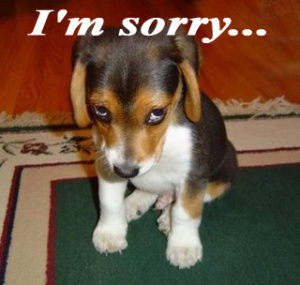 One good way to prevent mud from staining carpets is to create a mudroom or landing pad at your main entryway. You can use this area to remove shoes and towel off muddy pets before they track mud into the home.